Your secret to seamless office furniture fitouts
Empire's dedicated fitout team helps you achieve your perfect result without delays or downtime. Our qualified interior designers, project managers and installers navigate the entire process, from first consultation to final handover.
We work closely with architects, builders, developers and contractors so we operate in unison. We're agile, determined and totally reliable. And we're proud of the results, with an office furniture fitout portfolio that spans high-profile corporate workspaces, major healthcare infrastructure, government, schools and universities.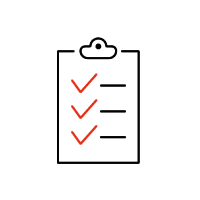 Project management
Our specialists plan, manage and communicate every detail of your furniture fitout without missing a beat.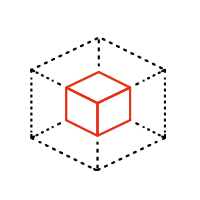 Space planning
Expert analysis of your site, space, users and goals to map the best furniture, equipment and placement.

2D & 3D visual
2D floorplans and layouts plus 3D renders to see fitouts in lifelike, photorealistic form.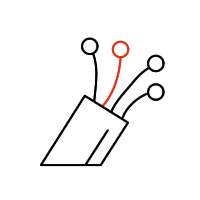 Cable management
Modular wiring systems to suit all requirements, organised for connectivity, efficiency and safety.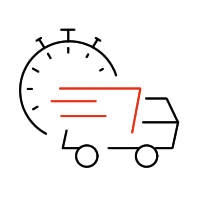 Delivery & install
Our own delivery fleet and accredited installers for total efficiency and skilled craftsmanship Australia-wide.
Loved how efficient and easy my purchase was. My query was answered promptly by your sales team and the delivery process was fast with great communication the whole way through. I've already recommended you to a friend!
Verity, Yeronga
Latest Office Furniture Fit out Projects
From vision to reality: fantastic fitouts and incredible spaces for productivity, creativity, learning and care.
Organisations we have created spaces for:
What our clients say
Great company to deal with, the sales team were helpful and friendly giving us time to browse without being pushy. Regular update on order status and then the delivery team were neat, tidy, friendly people and installed the furniture in a prompt manner leaving the area clean from any rubbish. Will buy again from Empire and would highly recommend them."

Justine, Lidcombe

Fantastic customer service from Tom Doros – he really went above and beyond! Much appreciated!"

Nim, Woolloongabba

Really good service and quick delivery."

Tal, Virginia

From ordering to delivery and install the team at Empire were great. The install team did a great job and cleaned up after themselves which was nice."

Complete Real Estate Services QLD, Southport

The staff at the Virginia store are always super helpful and a pleasure to deal with."

Matthew, Virginia

I've recently had the pleasure of dealing with Brittany from your Rockhampton store and she has just been amazing to work with. Her phone manner is phenomenal, she was
across everything and was able to help me out right away even with the systems being down. I just wanted to express my gratitude and appreciation for her amazing customer service skills 🙂 Thanks Britt!!"

Emily, Rockhampton

Great price, very friendly staff & the assemblers were wonderful."

Chrissy, Woolloongabba

The guys did a great job of the install. Quick and easy. Appreciate all your support on this one. Looking forward to the next one!"

Greg, Carseldine

Blake, Rocklea

Really happy with the service from Empire. The installation team was accommodating, respectful and nothing was too much trouble."

Julia, Seven Hills

Impressed with the staff we dealt with. Each was friendly and cooperative. They went out of their way to facilitate a prompt delivery. Good service is to be treasured and this company delivered in spades."

John, Southport

Thank you for your exceptional customer service. Michelle, from your Woolloongabba store has gone above and beyond to assist me in a replacement part for my office chair. From checking past orders and ordering replacements right through to assisting with delivery when I was unable to collect the part. This type of service – going above and beyond for a customer – doesn't happen everyday.  I'll be recommending Empire Office Furniture far and wide. Thank you. The extra effort and kindness does not go unnoticed."

Janine, Woolloongabba

I just wanted to make comment on your staff involved in the furniture drop-off and install at the new build. They were great to work with and nothing was too much trouble. You have a great
group of team members and I was very appreciate of their assistance."

Julie, Townsville

Earlier this year in March I purchased a new office chair from Empire (Woolloongabba) and I wanted to let you know about the excellent support and service I received from one of your employees – Adam Lopez.
He was very helpful when we encountered some delays in delivery (which I did understand is a global issue at the moment) – however Adam went above to assist me. He understood when I purchased this chair
originally I had some time constraints due to a new job beginning. His reply time and feedback to me as a customer was excellent – not to mention his overall friendly/personable nature. Thanks very much Adam.
I had been meaning to send a thank you for a while. I have directed my other friends/colleagues interested in office furniture in Brisbane to Empire."

Joel, Woolloongabba

Josh's service with delivery & assembly was great. If I had a question or wanted something moved a little it was no problem to him or his team. Thanks again for all your help and see you next time!!"

Sue, Virginia

Excellent service, very professional and efficient, and they really KNOW office furniture! I bought an adjustable height desk at their Rocklea large store a couple of years ago after checking out various at Officeworks etc; think it might have cost small amount more but when I had a problem with it, it was solved under warranty with ease. Couldn't recommend them highly enough."

Robi, Rocklea

Just wanted to let you know that our desks arrived and look amazing! The delivery guys were very professional, quick and so helpful. Thank you for your help with our order, we greatly appreciate it."

Lisa, Virginia

Excellent customer service.  Courteous and helpful staff!"

Lisa, Sarina

Phoebe showed me through your range of products and displayed a depth of product knowledge that is missing from all retail environments today. Importantly, she asked me questions to help narrow down the choice and quickly adjusted her sales approach to match my answers."

Andrew, Burpengary

We were fitting out our office and made some last minute decisions which required us to source a large amount of office furniture. Tom was incredibly quick to reply and came to visit same day. He was very knowledgeable and helped us to pick the best options to suit our lead time. We had everything on site and set up within 7 days of getting in touch. Amazing experience and could not have done it without him. Would highly recommend."

Daniel, Woolloongabba

A great store for customised furniture and service. I dealt with a lovely lady called Sandra who was very attentive and spent a great of time helping me get the right furniture for my work situation. The arrangements with transport, and all operational matters were handled with care, attention and integrity, whatever Sandra said she would do, she did in a timely manner as promised. I would recommend this store highly."

Juliet, Southport

The guy who delivered the storage cupboards was very polite and made extra effort to clean off fingerprints off the doors."

Carole, Pimpama

Natalie was absolutely amazing. She spent nearly 3 hours with me on Saturday to make sure we got what we need. Tom was great today and used his persuasive skills to ensure that it will be delivered and installed for an operation we've got running."

Ian, Woolloongabba

Diane's customer service and communication has been excellent, and I believe this was instrumental things running so smoothly. I also recognise in every organisation there's a team of people involved beyond the salespersons, and I sincerely thank everyone that played a role in having our new furniture delivered and installed within seven weeks of my initial contact."

Stephen, Archerfield

The staff were amazing and very helpful."

Renee, West Mackay

I was impressed and extremely happy with the level of service I received from Flavio and the Delivery team! Flavio was fantastic, he was able to give me his recommendations on what would suit our office space and the best equipment to purchase along with the chairs. The Delivery team boys were super efficient, prompt and extremely polite! Very impressed with the service from Empire from start to finish so thank you!"

Lara, Green Valley

The whole purchase experience was straightforward and easy. I enjoyed shopping locally and recommend the desk and the service both. Sales and delivery staff were a delight."

Matt, Belgian Gardens

Darren Thorpe is the best salesman in the whole world and an absolute pleasure to work with."

Sharonne, Southport

I would like to acknowledge the great service that your delivery and assembly team provided yesterday while delivering my order. The two gentlemen were polite and friendly, they worked hard to move the
furniture upstairs and were quick and efficient in the assembly. These guys are doing your brand proud."

Richard, Southport

Michael and the warehouse team at Empire were more than accommodating with a shorter-than-expected delivery turnaround and requoting where required. Highly recommended!!"

Jodi, Warana

Great friendly, caring professional service. Great range of products. Great competitive pricing across the product range."

Austin, Woolloongabba

Great service, great range, great prices, it's all there."

Greg, Coorparoo

The young chap at the Virginia store is totally amazing, his customer service skills are 10 out of 10, he repaired an old chair for us that we thought was for the scrap heap, did it in around 15 minutes, he made what we thought was scrap into a near new chair again. As pensioners with not much money, we left there on a total high, so thrilled that someone so young, was so kind and caring and prepared to help us out. This young man is a total credit to your company."

Stephen, Caboolture

Everyone was very professional and courteous and very knowledgeable."

Ian, Coorparoo

Just an easy transaction by a knowledgeable friendly salesman – was pleasurable experience. Thank you."

Lois, Flinders View

Happy from Start to Finish."

Roger, Redbank

I greatly appreciated the efforts taken to determine the correct chair I was searching for, and the courtesy and professionalism of the staff who helped me."

Dianne, Benowa

Although the purchase I made was only one single desk chair, the service I received was outstanding. The sales staff were well informed and keen to help at all times. Fantastic work!"

Kaylene, Five Dock

Outstanding customer service."

Kaylene, Lidcombe

Excellent range of products and great service."

Lyndsay, Rockhampton

Tom the Account Manager assisted us today in our purchase of a computer chair. His knowledge on the subject was brilliant, so he was able to immediately cut it down to just two chairs to look at – one we ended up buying. He was patient, and Empire had good quality chairs to view. It was easy to park, and Tom helped us  place it in our car. We would recommended visiting Tom at Empire before bothering going elsewhere."

Robyn, Woolloogabba

Natalie was very helpful, listened to me regarding what I was after and made suggestions. Found a chair I'm very happy with. Great customer service."

Aaron, Kangaroo Point

Thank you, Empire Furniture, for your continued support and service. It is very much appreciated."

Andi, Spring Hill

My chair had some issues with the locking mechanism and arm rest. Contacted Support and they were amazing. Organised replacement parts. And when I came in they reassembled the chair with the new parts, very quickly. Highly recommend."

Matthew, Southport

The purchase experience was very good the men that delivered the electronic adjustable desk, assembled it quickly without issue, removed the packaging . I had an issue with the desk not working and the staff at the Lidcombe store were right onto it sending me ways to resolve the issue and there instruction was perfect as the desk now functions as it did before. The Men were dressed well, polite and respectful, I'd definitely recommend the Lidcombe Empire Office Furniture store if I knew anyone when required Office Furniture in the future."

Paul, Wentworth Point

Excellent service from Chris at Empire, Rockhampton from initial contact by phone right up until when I picked up chair. Thank you."

Peter, Telina

I love the experience ordering with Empire and service from the showroom to their delivery team! Best on the Gold Coast, wouldn't shop anywhere else for our office furniture."

Michele, Southport

Adam did a great job explaining everything to me and spent a lot of time and care to show me the range. I was impressed by his knowledge. I'd send anyone I know who needs furniture to him."

Anthony, Bahrs Scrub

The chair is everything you said it was and more, its very comfortable and sturdy, its awesome, thankyou."

Rosemary, Caboolture

Everyone was very pleasant helpful and knowledgeable, particularly Andrea who was our salesperson. Thank you, I will definitely go to Empire Mackay should I want any office furniture in the future."

Sally, Mackay

I would like to advise that the work of Peter & Matt who delivered and installed our tables were fantastic, polite, quick and efficient. They work well as a team and certainly need to be recognised for their work."

Stuart, Southport

Staff were obliging and quick to provide me with (more than) one replacement screw, as the last one needed to complete our in-home assembly was damaged. My home office is fitted with multiple furnishings purchased from Empire Office. Thank you."

Michelle, Mackay

The quality of your chairs are well above anything else I can purchase locally."

Jason, The Caves

Very impressed with the service and prompt delivery . All staff were very pleasant to deal with."

Sheridan, Greystanes

A very special thank you to Adam for his exceptional personal service and dedication to his role and the customer."

Terence, Brisbane

Excellent range of office / boardroom chairs made our selection easy for our home office. I was very pleased with the Empire office furniture Sales / Accounts refund of an error I made during my online ordering of just one chair. The delivery man was all anyone would be delighted with!"

Wallace, Peregian Spring

Excellent service all round. Especially with Alisha, phone or emails. .. fast with reply to my silly questions & emails. Nothing seemed to hard for her to help us out. Delivered in store. Great job Townsville Team! Thanks Again."

Laurice, Ayr

From previous experience I find the Rockhampton Store and staff to be very helpful, efficient, knowledgeable. They provide a prompted and professional service."

Rod, Kabra

Brittany was incredibly helpful throughout the process. Very communicative re: delays and options, did her best to minimise back orders by offering alternatives that were in stock. Really happy with entire ordering experience and customer service throughout."

Samara, Kabra

Kawana empire branch were so helpful . Listened to our shared home office needs , advised us when we got stuck on decisions & results are perfect . Delivery & guys who put it together made sure on position & balance of furniture in the room . Wish I had another office to select for somewhere just to use 'Empire' again."

Janelle, Mount Coolum

Adam was helpful, knowledgeable, patient and not pushy. The perfect combination."

Sue, Alderly

Alicia's assistance was invaluable. We found the perfect chair at a fabulous price. Excellent service!"

Jacinta, Yeronga

Staff exceptionally helpful. Great service with a friendly manner."

Ruth, Pelican Waters

The staff were very helpful and made it easy to make decisions."

Charlotte, Ball Bay

Great service via email and phone, kept me updated with the status of our order. Highly recommend!"

Tammy, Gulargambone

Staff members were very helpful and courteous. It was a pleasure shopping at Empire!"

David, Lutwyche

Thank you for the professional, helpful and friendly service. Products are good quality and good value."

John, Coomera

Thank you for the professional, helpful and friendly service. Products are good quality and good value."

John, Coomera

Great sales & service, friendly knowledgeable staff who really want to help."

Wendy, Clear Island

Staff were excellent, very helpful, knowledgeable and efficient."

Paul, Wulguru

Delivery guys cleaned the unit before departing was impressive"

Donna, Shailer Park

Eddie was very helpful in arranging quick purchase and availability of product."

Clare, Milton

Brent is always fantastic! Very helpful and friendly!"

Ashley, Acacia Ridge

The gentlemen that delivered and unpacked my chairs were great. Friendly, helpful and they completely unpacked and restacked my 30 chairs and took all the rubbish away with them. They were very professional and did a wonderful job."

Rosemary, Fortitude Valley

Could not ask for better delivery drivers. Such great attitude and very respectful etc."

Patrick, Banyo

My wife and I enjoyed the experience of buying the chair and now a very happy with the product."

Ron, Georges Hall

Lesley Love from Empire at Southport was 'the right amount' of helpful and friendly. Not over the top like some sales staff can be."

Allan, Hollywell

what you do works so why change – well done thanks"

John, Chinderah

Very impressed with the quality, delivery and installation – staff were amazing thank you!"

Lisa, Everton Park

Salesman in Kawana was brilliant and the main reason I purchased on the spot."

Matt, Glass House Mountain

Great range, price, availability and delivery time frame!"

Vanessa, Meadowbrook

Fantastic service from Alisha, she made the entire experience stress free. She was extremely responsive to any query I had. What a lovely person to deal with after everything else we have had to do in this process- a breath of fresh air, thank you x"

Toni, Brisbane

Darren provided great service as usual and we will continue to support and buy from Empire where possible."

Lesley, Beaudesert

Great service much appreciated. Thanks Daniel and Brad."

Kevin, St Clair

Staff were really friendly, engaging and accommodating."

Perry, Mermaid Beach

Daniel was super responsive and proactive in comms. Great to deal with."

Brett, Lane Cove

The delivery guys were awesome."

Matt, Ipswich

Great customer service and great product. Very much interested in buying more stuff from Empire."

Kanagaraj, Homebush

Been a customer here for quite a few years. Always great products at a reasonable price. Not too much dearer than the domestic junk you find in the larger franchise stores, but lasts MUCH longer. Yet again they stepped up to the mark this visit when I was replacing an office chair. Service like this will see me a customer for a lot longer yet."

Phil, Fitzgibbon

David is very easy to deal with, and very efficient."

Brendan, Oxley

Daniel and Brad Allard provided great advice and service."

Greg, Glen Alpine

Just a fantastic experience. Great range, great showroom, staff super knowledgeable, organised system for delivery, really appreciated the follow up call after delivery. Honestly will recommend Empire to others. Cheers."

Daniel, West End

Tynan was great, he went above and beyond in getting us our furniture and was really easy to communicate with, and we'll be contacting him again for all our future furniture needs."

Vee, Bundall

Mirian and Jo were awesome to deal with."

Michael, Red Hill

Really nice staff in all areas. Great range of products to suit all budgets. Highly recommended and will definitely visit again."

Lynne, Regents Park

Michael was excellent and knowledgeable. Highly recommend him."

Francisco, Parrearra

Sarah was very helpful and even followed up to ensure I had received my order."

Charlie, Mansfield

Brett and the team in Townsville were absolutely fantastic – they kept us informed about our order and the customer service we received was exceptional. Would be happy to recommend Brett and the team from Empire Office Furniture Townsville."

Cynthia, Aitkenvale

The sales and warehouse staff (Lesley and Sandra in particular) are simply a credit to your organisation and were very professional and offered excellent service each time I made contact with them :)."

Mig, Robina

Thank you to Claire – she went out of her way to assist with our staffroom refit. An absolute pleasure to deal with."

Angela, Jindalee

Chris kept me informed across the process and was always available to answer questions."

Allison, Bundaberg

Tynan was very helpful and informative."

Leah, Hope Island

Very good service. Good communication all the way through. Thank you."

Mark, St Helens Park

Thanks again to the team yesterday for doing a great job and being so lovely to deal with!"

Maddy, Toowong

Staff really helpful at both design and delivery level. Thank you."

Bill, Paradise Point

As always – very good experience shopping at Empire Townsville – would not think of going anywhere else for our business needs. Great staff – friendly and very professional."

Roger, Bluewater

Brett Ryan, along with his excellent knowledge of the product lines, makes the experience fun, and a bit of banter simple makes the day better. Thx"

Brett, Aitkenvale

The Staff were so supportive for everything we needed and it was a pleasure to shop there."

Ronan, Labrador

It was great working with the sales and delivery team. Polite, efficient and able to help. Made buying an easy experience."

Robert, Calare

Great big thank you to Flavio."

John, Chiswick

I contacted 3 stores, Rocklea, Woolloongabba & Southport, the staff in all stores were very helpful."

Jenny, Oxley

Staff, especially James, were knowledgeable, patient and courteous."

John, Buddina

The delivery team went above and beyond, which was helpful and appreciated."

David, Riverstone

Appreciate the value for money – the products are excellent quality!"

Joanne, Kangaroo Point

A big shout out to the installation team for doing an outstanding and efficient job – excellent work guys!"

Rachel, Chermside

Staff (David) were very professional and suggested some alternatives that proved to be more cost-effective and better suited to my needs."

David, Calamvale

A big thank you to Justine Murray, lovely to deal with."

Catherine, Berridale

Trisha Mehta – was very good and assisted in every way possible was a walking book of information. Trisha is a asset to your company."

Gary, Chermside

Very Lovely. Thanks so much everyone."

Catherine, Brendale

Service at the showroom was excellent – Thanks Chris. The product was just what I was looking for, and great value for money. The two guys that delivered and installed my office furniture also provided a quick and efficient service. Thank you."

Edward, Wilston

Order was to big to pick up, Staff Delivered it FOC. VERY HAPPY. Thank you for amazing service."

Jeremy, Mount St John

The delivery and install guys where outstanding."

Andrew, Southport

Rochelle Disteldorf and the team are great to deal with and very helpful with any enquiries we have."

Kerri, Mackay

I have always had good service from the Virginia store. The young man who served me yesterday was efficient, polite and very helpful."

Judith, Nundah

From the time of my initial email to collection from the warehouse in Rocklea I found your staff very helpful, pleasant & professional."

David, Yatala

The survey only allows one response per question. I'd like to add great range of quality products at competitive prices. Also the sales people at Lidcombe are great! Very helpful and willing to organise orders."

David, Croydon

Very happy with the service in store, approached, left alone, directed to stuff on special, answered questions. It was a good experience"

Helene, Inala

The installation and delivery guys were fantastic calm, patient and efficient."

Janine, Bundall

I was looking for a specific office product at a reasonable price. Empire ticked the boxes others couldn't. Quality of product is excellent – MUCH better than the competitors. Service was exceptional and personal. I'll be back!"

Brad, Morayfield

Everyone came across very efficient and kept me up to date with my order."

Gail, Slacks Creek

Doug was very helpful in ensuring our delivery was made on the requested day especially since I forgot to hit send on the confirmation email. Thanks Doug and the team for going above and beyond to provide excellent service."

Tracey, Townsville

Excellent service. Daniel is a always helpful and efficient."

Sue, North Wollongong

There was a delay in delivery of my chair but staff kept me up to date with details. It was appreciated."

Joy, Jamboree Heights

The 2 men that came and set everything up were great. Very polite, professional, helpful and removed all of the rubbish."

Sally, Wacol

Has been a great experience from the sale through to delivery."

Pam, Maroochydore

Justine was very helpful on the phone and the fact that the desk came assembled was great. So many things come flat packed and can be tricky to put together. This desk with a drawer is the perfect size and height for Mum's new magnifier. The delivery was prompt as well. Thanks to Bradley the despatch manager as he arranged the delivery"

Joy, Jordan Springs

Great service and a great range of products – at good prices!"

David, Woolloomooloo

Found the Staff to be helpful, nothing was a problem."

Rick, Central QLD

The quality of the items purchased is worth the money, the delivery people were very courteous. Thank you."

Helen, Mackay

The customer service provided from Sarah was exceptional, prompt and professional."

Lauchlan, Caloundra

Excellent service Sandra was extremely helpful and delivery was very quick thanks"

Neil, Coomera

We have been using your office furniture since we moved to this new office in early 2018 and we are very happy with your service. Thank you!"

Jenny, Sydney

The service was excellent . No pressure. The availablity of custome built item. The delivery time ahead of schedule. The professional delivery and assembly with packing removed. An Australian company. All well done."

Peter, Pacific Paradise

We really appreciated the help that Claire and her colleague gave us. Their extra attention to our requirements was fantastic and we have a product that will be very suitable for its intended purpose."

Janet, Indooropilly

The service both in the showroom and delivery was friendly and helpful. We are delighted and would recommend you to our friends."

Robert, Morayfield

Prompt to reply and assist with Purchase requirements. Nothing was too much trouble and accommodated our needs."

Tracy, Aurakum

Great service and range of office chairs. I've been putting off replacing my office chair thinking how much time it'd take to find one to suit my needs. I'm so glad I went to you first! You made it easy, stress free and fast so I could get back to work."

Emma, Frenchville

Tom and also Linda and Ariana were lovely to deal with. They made our purchases really easy. Great staff you have. Tom took extra special time to show us different things."

David, Bulimba

The staff were amazing very friendly and helpful."

Barry, Currajong

Brett the salesperson was exceptional very accommodating and cheerful his advice at the store and the office measure up was greatly appreciated."

Ian & Amanda, Kirwin

service was amazing and simple I called with a question was offered to come in and have a look at the product and was shown a few other options in different sizes was also shown around show room which i enjoyed and set up a future purchase."

Corbin, Mt Louisa

Fantastic purchase experience – great customer service in communicating delivery timeframes and scheduling delivery and a very efficient delivery itself – not to mention, a fantastic product also! I will certainly be shopping here again!"

Adam, Birkdale

Empire does everything so well at all levels. Thanks."

Cheryl, Daisy Hill

The product is better than I anticipated and the delivery service was 10/10 – highly recommend Empire Office Furniture."

Lisa, Coolangatta

Got stuffed around by officeworks, wish I had come to empire 1st."

Scott, Manly West

Your customer service from enquiry to installation was on point. The team turned around an extremely bad experience with Officeworks online to a completely opposite one with Empire. I have no hesitation recommending Empire to family and friends."

Maria, Chermside

Loved how efficient and easy my purchase was. My query was answered promptly by your sales team and the delivery process was fast with great communication the whole way through. I've already recommended you to a friend!"

Verity, Yeronga

The range of office chairs was fantastic. Sales staff were informed and thorough. Service staff also assisted with my enquiry to get the right solution for me . Very impressed with service and love my new office chair"

Cassie, Pine Mountain
Your complete solution for office fitouts
Empire Office Furniture is the leading provider of office furniture fitouts for businesses of all sizes in Brisbane, Sydney and throughout Australia. Our dedicated Projects team works alongside designers, architects and builders to deliver seamless fitouts from concept through to completion. Whether you're setting up an entirely new office or want to redesign your existing workspace, Empire's combined experience ensures we can deliver an office fitout that meets your needs, vision, timeline and budget.
We make it easier to create your ideal work environment with our extensive range of office furniture. From basic office essentials like desks, chairs, and filing cabinets to specialised pieces like ergonomic seating and modular workstations, we provide quality products at affordable prices without ever compromising on style, comfort or functionality. We understand that every business is unique, which is why Empire also offers tailored furniture solutions. Choose from different sizes, fabrics, finishes and configurations so you always have exactly what you need for your space.
With decades of experience working with architects, designers and the construction industry, the Empire team has the expertise to manage your entire office furniture fitout. We'll measure and map your space, recommend the best solutions, provide 3D renders, material swatches and specification documents – all with our own expert assembly and installation. Whatever the challenge, our specialists will go the extra mile to plan, manage and communicate every detail of your fitout to ensure the best result.
At Empire Office Furniture, we are here to make your life easier, with professional advice, dependable services and proven products to transform any office space. Contact us today to discuss your requirements for office furniture fitouts.