High quality office furniture solutions
Empire Office Furniture makes it easier to create ideal spaces to work, learn and care. From inspiring, modern office furniture to tailored products for study and healthcare, our hand-picked range is strong, safe and design savvy.
We bring finesse, fast, whether you need a large-scale business fitout or a few office chairs and desks. Select from our leading stocked range of affordable office furniture or let us craft a tailored solution. Select and shop online or in person at one of our nine showrooms for office furniture in Brisbane, Sydney and throughout Queensland. For larger projects, our fitout experts can do it all: from initial concepts to final installation. On time, on budget, and on point.
Whether you're working from home or a large corporate office, our dedicated team at Empire Office Furniture provides the best office furniture and specialist design services to help you create a stylish, comfortable and functional space.
Why choose Empire Office Furniture for home and commercial office furniture?
At Empire Office Furniture, we've always been about giving clients more choice, convenience and confidence. Create your best space with the right furniture and a smooth experience that nails your needs, vision, timelines and budget.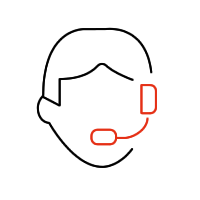 Expert support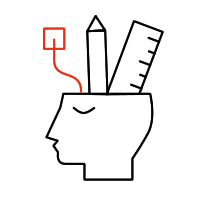 Smart design

Easy selection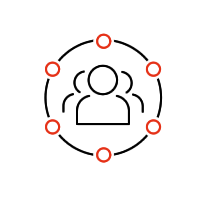 Total service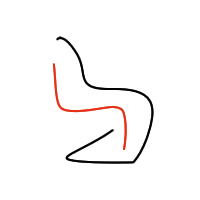 Striking style
Proven quality
Creating spaces across Australia
End-to-end ease
Our specialist team can manage your entire furniture fitout: space planning, project management, 3-D rendering, product customisation, dedicated delivery and skilled installation. With decades working alongside the construction industry, we know the demands inside-out.
Premium office furniture, trusted to perform
Great company to deal with, the sales team were helpful and friendly giving us time to browse without being pushy. Regular update on order status and then the delivery team were neat, tidy, friendly people and installed the furniture in a prompt manner leaving the area clean from any rubbish. Will buy again from Empire and would highly recommend them."

Justine, Lidcombe

Impressed with the staff we dealt with. Each was friendly and cooperative. They went out of their way to facilitate a prompt delivery. Good service is to be treasured and this company delivered in spades."

John, Southport

Thank you for your exceptional customer service. Michelle, from your Woolloongabba store has gone above and beyond to assist me in a replacement part for my office chair. From checking past orders and ordering replacements right through to assisting with delivery when I was unable to collect the part. This type of service – going above and beyond for a customer – doesn't happen everyday.  I'll be recommending Empire Office Furniture far and wide. Thank you. The extra effort and kindness does not go unnoticed."

Janine, Woolloongabba

Our delivery was completed yesterday without a hitch. On behalf of the project team I'd like to acknowledge the fantastic job your delivery team did placing the furniture throughout the facility and checking off each item per room with us."

Nick, Tugun

We were fitting out our office and made some last minute decisions which required us to source a large amount of office furniture. Tom was incredibly quick to reply and came to visit same day. He was very knowledgeable and helped us to pick the best options to suit our lead time. We had everything on site and set up within 7 days of getting in touch. Amazing experience and could not have done it without him. Would highly recommend."

Daniel, Woolloongabba

A great store for customised furniture and service. I dealt with a lovely lady called Sandra who was very attentive and spent a great of time helping me get the right furniture for my work situation. The arrangements with transport, and all operational matters were handled with care, attention and integrity, whatever Sandra said she would do, she did in a timely manner as promised. I would recommend this store highly."

Juliet, Southport

Diane's customer service and communication has been excellent, and I believe this was instrumental things running so smoothly. I also recognise in every organisation there's a team of people involved beyond the salespersons, and I sincerely thank everyone that played a role in having our new furniture delivered and installed within seven weeks of my initial contact."

Stephen, Archerfield

I was impressed and extremely happy with the level of service I received from Flavio and the Delivery team! Flavio was fantastic, he was able to give me his recommendations on what would suit our office space and the best equipment to purchase along with the chairs. The Delivery team boys were super efficient, prompt and extremely polite! Very impressed with the service from Empire from start to finish so thank you!"

Lara, Green Valley

Your team are true professionals: from our initial contact to choosing actual products in the showroom to the on-site consult & measurement and finally the installation.  Highly recommend Empire."

Ulendo, Care to Care Personalised Support

Love the service, the products and the people! Over several purchases we have had a great, helpful experience each time with prompt communication."

Roslyn, Earlwood

Great service, great prices, easy to deal with – thanks Empire!"

Tracey, Engadine

Great job, full service and timely, can`t thank your sales and service/delivery staff enough."

Rohan, St Lucia

Very happy with the service we received, and goods arrived quickly to showroom, great range available, thanks!"

Erin, Southport

Great customer service from Brent, he always made himself available and provided lots of different examples. The rest of the team was so professional and made the whole process very easy. Well done!"

Wendy, Acacia Ridge

Whole experience from sales to installation was fantastic. Sales people very friendly and took the time to make sure I was happy with everything. Installation service was very efficient and careful, and offered to wear masks which was most appreciated"

David, Mansfield

Great service via email and phone, kept me updated with the status of our order. Highly recommend!"

Tammy, Gulargambone

Staff members were very helpful and courteous. It was a pleasure shopping at Empire!"

David, Lutwyche

Thank you for the professional, helpful and friendly service. Products are good quality and good value."

John, Coomera

Thank you for the professional, helpful and friendly service. Products are good quality and good value."

John, Coomera

Excellent sales staff. Knowledgeable on product and very helpful. Great client skills."

Jonathan, Redcliffe

Great sales & service, friendly knowledgeable staff who really want to help."

Wendy, Clear Island

Staff were excellent, very helpful, knowledgeable and efficient."

Paul, Wulguru

Darren Thorpe is an absolute asset to your company – he made the whole office renovation experience so much easier for us."

Tracee, Canungra

We have been using your office furniture since we moved to this new office in early 2018 and we are very happy with your service. Thank you!"

Jenny, Sydney

The service was excellent . No pressure. The availablity of custome built item. The delivery time ahead of schedule. The professional delivery and assembly with packing removed. An Australian company. All well done."

Peter, Pacific Paradise

We really appreciated the help that Claire and her colleague gave us. Their extra attention to our requirements was fantastic and we have a product that will be very suitable for its intended purpose."

Janet, Indooropilly

Another great experience with Empire Furniture, great communication and a friendly and helpful delivery team – thank you."

Linda, Yerongpilly

The service both in the showroom and delivery was friendly and helpful. We are delighted and would recommend you to our friends."

Robert, Morayfield

Michael f has been a wonderful help with pricing, Enquiries about furniture and delivery range periods. He calls back promptly and replies to emails promptly . Coming to the sales room at Lidcombe is also very helpful is making decisions and looking for new ideas."

Roslyn, Earlwood

Great service and range of office chairs. I've been putting off replacing my office chair thinking how much time it'd take to find one to suit my needs. I'm so glad I went to you first! You made it easy, stress free and fast so I could get back to work."

Emma, Frenchville

Awesome company, amazing prices and gorgeous office furniture. Brett from the Townsville store is very helpful and amazing to correspond with."

Sharna, Garbutt

Empire has fitted out our office completely over the years. We have had experiences with the old outlet store, the new outlet store, the Woolloongabba store and Virginia over the past 11 years and you are our go-to team for sturdy, functional, reasonably prices office furniture that lasts."

Angela, Banyo

As a long time customer with Empire, I have always received both a personal and friendly, but professional service and consideration."

Ole, Mackay

Loved how efficient and easy my purchase was. My query was answered promptly by your sales team and the delivery process was fast with great communication the whole way through. I've already recommended you to a friend!"

Verity, Yeronga

Will definitely be buying from here again, great staff, great service and great range."

Hannah, Urraween

Always great communication and very helpful staff."

Kay, South Brisbane
Office Furniture Brisbane, Sydney & Regional QLD
For 40 years, Empire Office Furniture has consistently provided unmatched quality and an extensive range of commercial and home office furniture, in addition to specialised hospitality, healthcare & education furniture, all at a fantastic price.
We have everything from office chairs, including ergonomic chairs, and office desks, including the popular sit stand desks, corner desks, reception desks and workstations to filing cabinets, storage solutions, office partitions and office accessories, so you'll have your home or commercial office space looking professional and stylish with ease.
Feel free to browse through our impressive range of office chairs, office desks & other office furniture right here, or if you'd prefer to see our quality furniture in person, we have 3 Brisbane office furniture stores located in Woolloongabba, Virginia & Rocklea in addition to stores on the Gold Coast, Sunshine Coast, Rockhampton, Townsville, Mackay and Sydney. You can also buy our full range of office furniture online with fast delivery to your door.
Working on a commercial project? We also offer a comprehensive office furniture fitout service via our Projects team who are able to help you create a productive office space from start to finish.
Create your perfect office space with Empire Office Furniture
At Empire Office Furniture, we make it easier to find the right office furniture for your needs. From classic office tables and chairs to standing desks that encourage healthier working posture, to filing cabinets that organise your home office, our quality, modern furniture is designed to help you work, learn and care in any environment.
View our range of office furniture at your local Empire Office Furniture showroom in Brisbane, Sydney, Sunshine Coast, Gold Coast, Townsville, Rockhampton or Mackay. You can also browse our impressive range of office furniture online for fast delivery to ensure your workspace has everything it needs.
Office chairs
When it comes to creating a comfortable and productive workspace, having the right office chair is essential. Our collection of office chairs at Empire Office Furniture includes models suitable for working from home through to large commercial offices. All our products are made with quality materials and trusted to perform through every deadline and business meeting. From adjustable ergonomic furniture to leather executive chairs to visitor seating – our wide range of office chairs provide the finish, features, comfort and safety you're looking for!
Office desks and workstations
Empire Office Furniture's range of office desks and workstations are tailored to help you succeed in any environment. Our collection features everything from classic desks and tables, through to specialised height adjustable desks, reception counters and education products. Professional yet comfortable, our office desks are designed with quality and convenience in mind. Whether for the office, home, school or healthcare, we make it simple to choose the size and style to meet your needs.
Boardroom furniture
Your boardroom office furniture is a reflection of your business and brand. With a modern and flexible choice of designs, finishes and customisation options, Empire Office Furniture can help you create a professional atmosphere in your boardroom. Our premium collection of boardroom tables and chairs are available in a wide range of styles and sizes to suit all floor plans and decors. From conference tables to executive chairs to whiteboards, our boardroom furniture is sure to make a strong first impression on your clients.
Office storage
Turn even the most chaotic work space into a tidily organised corner for improved productivity with Empire Office Furniture's office storage solutions. We offer a quality range of filing cabinets, office shelving, stationery cupboards, lockers and mobile storage. Flexible configurations, colours and designs help you mix and match for seamless style. No matter the size or needs of your office, we can provide the right filing and storage systems to maximise your space and keep things running smoothly.
Office furnishings and accessories
Ensure your work or study space has the look and feel you want with our wide range of office equipment and furnishings. From office partition systems and computer monitor stands to noticeboards and artificial plants, our office accessories can be customised to any layout. With options to suit both practical needs and aesthetics, Empire Office Furniture allows you to show off your personal touch in the workplace while supporting productivity and efficiency.
Home office furniture
Choosing the right home office furniture is an important step to setting yourself up for success. We offer a wide range of modern furniture to suit the size and layout of your home, from a sleek rectangular office desk to ergonomic chairs to office storage and shelving systems. Whether you want to transform your living room into a full-time workplace or simply require an area to conduct occasional business from home, you'll find everything you need in our selection of stylish and functional home office furniture.
Commercial office furniture
Our dedicated team at Empire Office Furniture strives to bring quality and style to large commercial offices. We offer a wide range of office tables and chairs, partitions, storage systems and more that can be tailored to meet the unique needs of your business environment. Our office furniture is built to last with robust construction and aesthetically pleasing design to maximise comfort and performance. Create a stylish and productive space for your team with our trusted solutions for commercial office furniture.
Education furniture
At Empire Office Furniture, we understand the importance of comfortable and flexible education furniture. We've worked with the Australian education sector for more than 30 years, providing much more than student desks, school chairs and classroom storage. Our designs ensure safety and durability for day-to-day use while creating active, engaging and flexible spaces. Whether you are furnishing a classroom, library or outdoor area, our innovative selection of school furniture is designed for both teachers and students to thrive.
Ergonomic furniture
When selecting office tables and chairs, it's important to think about ergonomics and comfort. Chairs should provide plenty of support while still allowing freedom of movement. Desks should also allow for easy access to drawers and other storage compartments without causing strain on the user's back and arms. At Empire Office Furniture, we stock an innovative range of ergonomic office chairs and standing desks to help you create a safer, healthier and more efficient work environment.
Office fitouts
Creating the perfect office doesn't have to be a stressful task. Here at Empire Office Furniture, we offer complete fitout services to transform any space into a modern and productive work environment. We understand that every business is unique, which is why our office furniture fitouts are custom designed to match your style, layout and budget. Our experienced project team works alongside designers, architects and builders to drive seamless fitouts from initial concepts to final installations. Whether you need a few desks for a small office or hundreds of workstations across multiple sites, our fitout specialists are here to help with a stylish and functional workspace.