Maximum care factor
We partner with all levels of government and leading healthcare providers to deliver the specialist office furniture and heavy-duty spaces their work demands.
Empire understands the sector's changing needs, especially with an ever-evolving pandemic. We help maximise patient and staff experience while ensuring your clinical, care or office space hums with efficiency. From local councils to new "superclinics" and multi-level departments, our team makes it happen. All with reassuring simplicity and expertise across OHS regulations and safety compliance.
Latest projects
From offices and boardroom tables to customer service, waiting and support areas, be inspired by the spaces we've helped create.
Why Empire?
We help maximise staff , customer, visitor and patient experience while ensuring your office space, clinical or services area hums with efficiency.

Healthy solutions
From height adjustable desks to anti-bacterial medical chairs, find products off ering the latest in ergonomics, health and well-being and infection control.

Trusted insight
As a leading preferred supplier, we know how to navigate compliance, tight budgets, busy schedules and sensitive requirements.

Value and versatility
We're known for genuine value – fast – with a huge in-stock range, flexible configurations and expert customisation available.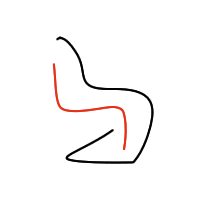 Certainty with style
Proven safety, strength and durability with a healthy dose of fantastic designs, colours and finishes.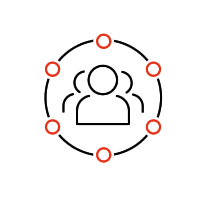 Full service
We can project manage your entire furniture fitout, from expert site assessments to 3D renders and final installation.
Latest collections
A healthy collection of solutions for medical, care and government clients.
Companies we've created spaces for:
Our delivery was completed yesterday without a hitch. On behalf of the project team I'd like to acknowledge the fantastic job your delivery team did placing the furniture throughout the facility and checking off each item per room with us."

Nick, Tugun

Called Alicia about to order a specific chair and she gave great advice about deliveries, costs, etc. She directed me to ones in stock and were similar in price and same features. Also that they could assemble and have ready within 3 business days. Overall, super easy and positive experience from Alicia and the team at Empire Rocklea. Will definitely buy from again."

Nelson, Inala

Our contact Alisha from Townsville is always very prompt professional and thorough with our enquiries. She is always my first point of call for office furniture."

Simone, Ayr

I'd like to express my gratitude and thank you the effort put into ensuring our deadline was met."

Rebecca, Ipswich

Very satisfied with the service I received from the time I met with Michael at the showroom through to delivery. The cabinet matches perfectly with surrounding furniture. Thanks to all."

Kerrie, Drummoyne

Empire's staff have performed another MIRACLE for us, thank you so much to Tom and Emma."

Martin, Brisbane

Always a pleasant and helpful experience."

Debra, Northgate

All interactions with your team, sales and delivery have been very good.  Everyone is very helpful and quick to respond and assist with my enquiries."

Nicole, Cleveland

Everything from my first email through to delivery was very prompt, helpful and efficient."

Charlotte, Sunnybank

All of your team members have been very helpful any time i have contacted them, great advice and customer service also. They do know their products well also."

Nicole, Cleveland

Thanks once again for your help with the purchase and delivery of our desks.

I just wanted to let you know how professional, efficient and courteous (and patient!) your deliver drivers were today. They have done a fantastic job and we couldn't be happier."

Melinda, Woolloogabba

Fantastic Customer Service from Quote to Installation. Great work Guys!!!!"

Christine, The Range

Prompt, professional, considerate communication at all times, combined with high-quality products..perfection. Thank you Darren and the team!"

Tess, Ipswich

Great people and company to deal with. Very friendly service. Products and range are great."

Michele, Townsville

The staff were knowledgeable making the process quick and easy."

Peter, Brisbane

I am a very happy customer. The communication between myself, sales and operational team has been second to none. Your driver called me upon delivery and was polite. Keep up the good work!"

David, Logan

Easy person to person email service – Always so easy, hassle free and a professional experience."

Simone, Ayr

Kai and his team did a great job with the delivery and assembly. Highly praise Kai for his leadership and management – things were communicated well and went smoothly even though we had centre management restrictions.
Flavio provided us with top service. He responded timely to any queries and is very knowledgeable with EMPIRE products – this gave us great confidence on the goods we had chosen. He did a great job in building trust with us, and even though circumstances were not easy, Flavio definitely delivered."

Michael, Strathfield

The delivery staff were very professional and moved new furniture to exact locations necessary. Very good service. Thank you."

Kerrie, Gold Coast

Ordering the equipment was so easy and Brett was very easy to work with and knew what he was talking about. The service delivery was quickly and proficiently completed."

Yvonne, Townsville

Massive thank you to the team at Empire Furniture Kawana, Sunshine Coast. All members were helpful, well presented and easy to talk to and negotiate with. They have made our local business a happier, healthier and more comfortable place to work."

Domenic, Sunshine Coast

Your team are true professionals: from our initial contact to choosing actual products in the showroom to the on-site consult & measurement and finally the installation.  Highly recommend Empire."

Ulendo, Care to Care Personalised Support

I've received excellent service, from my initial phone call to enquire about some furniture, through to visiting the store at the Gabba. The delivery and installation was on time and well done."

Mark, Newstead

Michael was the most helpful and lovely salesperson, nothing was too much trouble. He was prompt, friendly and just really pleasant to deal with."

Danielle, Sippy Downs

The staff were very helpful and courteous."

Lori, Alice River

Solid assembly of product. Delivered according to preferred date and time!"

Dilshan, Woolloongabba

Install team were super efficient."

Brendan, Southport

Communication was excellent all staff were friendly and pleasant to deal with."

John, Beaumont Hills

I would like to give special thanks to Rachel Mills from the Gold Coast showroom for her help and assistance throughout the project. She engaged directly with our designer and genuinely took a personal interest in achieving the result we wanted, so she is to be commended. We would not have enjoyed such a positive end result without her involvement."

Heath, Gold Coast Medical Centre

All staff were extremely friendly and helpful including the delivery guys. Thanks so much."

Ali, Gold Coast Medical Centre

I found Daniel to be very helpful during the ordering process and he took the time to review our proposed floor plan and provide information to help with our selections. The delivery team called to advise re delivery and everything was installed as per the plan. The office was left clean and tidy. One item was not able to be delivered but we were advised in advance and delivery details for that item provided. I found Empire excellent to deal with. Thankyou!"

Leanne, Manly Vale

The delivery and installation was very prompt, professional and courteous."

Nicole, Narooma

Process was very easy from start to finish. Was particularly impressed by your delivery guys. Very polite and friendly."

Kaylee, Cleveland

Excellent sales team as well as admin team. Install prompt and efficient."

Liesl, Banyo

The whole process from purchasing to delivery was smooth"

Cheree, Cobbitty

Prompt replies, excellent communication and good delivery and service."

Tanya, Townsville

Appreciated the contact person giving me approx delivery times well in advance to allow us to make the necessary arrangements with our work managers to stay at home."

Indrani, Highgate Hill

Thank you for assisting my team with delivery and installation, you guys are amazing!!!"

Tone, Toowong

Great response time on emails and helpful service. Quality items!!"

Michael, Helensvale

I found all the staff to be professional and courteous. It has been a pleasure dealing with you guys. Thanks and will see you again."

Aydn, Garbutt

Very happy with the service and communication from your staff. Thank you."

Kenny, Acacia Ridge

Staff were great to deal with, always greet you with a smile, really good knowledge of their products."

Peter, Annandale

The delivery guys could not have been more helpful and friendly. They are a credit to your team! Thanks so much again for providing such an efficient and professional service!"

Ryan, Enoggera

Fantastic service from the Sales team and the delivery guys. Friendly staff who went above and beyond to assist, with a really quick turn around."

Lauren, Gold Coast Medical Centre

Excellent communication from initial enquiry, to quote, to despatch, delivery and installation"

Alison, Shalvey

Delivery guys were fantastic! Prompt, thorough and very pleasant."

Sherryl, Boondall

Good range, showroom located centrally, easy portal to order from."

Graham, Strathfield

I would like to commend the work of Anthony Saunders and the Empire delivery team for their work on the 6A patient outdoor courtyard furniture at the RBWH. Anthony has been professional, helpful and efficient throughout the process and we can not fault his work. The delivery were pleasant and very helpful also making for a great process all round."

Karen, Herston

Always great communication and very helpful staff."

Kay, South Brisbane