Education Furniture & Classroom Furniture
We've worked with the Australian education sector for more than 30 years, making us more than just school furniture suppliers.
We help create active, engaging and flexible spaces – from classrooms and art rooms to libraries and outdoor areas. All backed by a seamless process, certified safety and incredible durability. Our full-service offering and market expertise make it easy to source your education furniture – with the genuine value your stakeholders demand. Select from our leading in-stock range of educational furniture including school chairs, school desks, classroom storage and more – or let us craft your own unique solution: it's a lesson in simplicity.
Latest School Furniture Projects
Be inspired by the classrooms and learning spaces we've helped create
Why Choose Empire Office Furniture As Your Educational Furniture Suppliers?
Empire's smart educational furniture range is designed for today's teachers and students to thrive.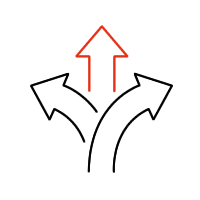 Flexible Learning
From mobile and height adjustable school furniture to bright multi-purpose couches, our impressive range is designed for easy collaboration and inspiration.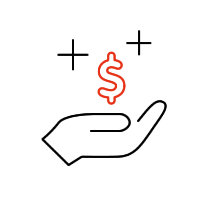 Value
We're known for genuine value, with a huge handpicked range, flexible configurations and expert customisation to meet your needs.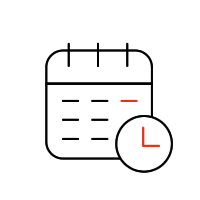 To Your Timetable
Renowned personal service and industry-leading speed – so you're ready for every new year, new term and new day.

Real Certainty
Proven safety, strength and durability, backed by warranties and smart ergonomics for longer attention spans.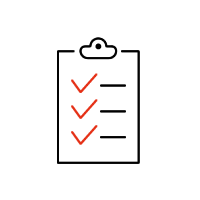 One-stop specialist service
We can manage your entire fitout, from first ideas, great advice, and expert site assessments to student-ready success.
Latest collections
Take great learning into tomorrow
The delivery people treated the furniture with respect, they assembled the office desk on cardboard avoiding scratching the desk. They took pride in their work."

Angela, Carlingford

Your staff are amazing. I had to contact your office to organise a specific time for the delivery. The person I spoke to, accommodated my request and provided excellent customer service. The delivery and installation guy was friendly, helpful and once again provided excellent customer service. Thank you :)"

Tanya, Parkwood

Very happy with the service, delivery of goods & installers very friendly and courteous. Thank you."

Debbie, Babinda

Sales team were fantastic, made selection of purchase extremely easy, very friendly and helpful."

Nicole, Sarina

From my dealings with Daniel Lee in Sales, to Brad in Despatch and the delivery drivers, I will come back to Empire every time. Prompt, efficient service always."

Alison, Shalvey

The sales people (Flavio & Michael) at Empire were very helpful at the time we were enquiring about furniture and throughout the process of deciding the best range and sizing. The delivery (Bradley) was easy to organise and the communication was prompt and friendly. I then received an invoice (Justine) within a day of the delivery. I have found each person I have dealt with extremely knowledgeable, helpful and friendly."

Daniel, Arncliffe

Karran, Tully

Great products and great service – response to phone calls and emails is always prompt. Over the last four years dealing with Empire has always been so very easy. Any after sales service is never an issue. Keep up the great work!"

Tracey, Engadine

Kassy was extremely helpful and the service provided was prompt and efficient. Thank you."

Sharman, Indooroopilly

The staff at empire have all been super courteous and the deliveries have always been super prompt. Thank You!!"

Lisa, Maroota

I was served by Penny Pritchard and she was an absolute delight! So helpful and professional! Thank you!"

Michelle, Nathan

Received a delivery of 20 desks. The Delivery drivers/installers were exceptional. Service from start to finish was excellent."

Julie, Kelvin Grove

Have been dealing with Daniel Lorenzini. He has been more than helpful and answered any queries promptly and with professionalism. I highly commend him for his service and will use Empire as a preferred supplier because of this."

Lynn, Croydon

Very friendly staff that know their products and are always willing to help choose the right product."

Maria, Wahroonga

Empire staff always respond promptly to my enquiries, pleasant to deal with and the price is always competitive."

Alison, Shalvey

We had a very limited timeframe for the delivery and Empire cooperated bueatifully, we were being updated on the day and time and contacted on arrival. Perfect!!"

Ineke, Chatswood

Your service was great and the delivery process was so easy and they were so pleasant, quick & professional. Thanks!"

Jennie, Katoomba

The turnaround from my online order to someone contacting me was awesome!! Highly recommend on the basis of customer service alone!"

Lisa, Maroota

Outstanding service as always. From customer support, delivery/installation, and overall quality of product."

Nicholas, St Lucia

We are very happy with our new furniture and I would like to acknowledge the delivery guys that delivered our furniture. They were very friendly and no ask was too much for them. They promptly went through my order and marked what pieces went to each room and took them to the appropriate rooms, unpacked them and put them into place and disposed of all the packaging. I would give them all a gold star. Well done boys."

Kristine, Wangan

Love the service, the products and the people! Over several purchases we have had a great, helpful experience each time with prompt communication."

Roslyn, Earlwood

Great service, great prices, easy to deal with – thanks Empire!"

Tracey, Engadine

Great job, full service and timely, can`t thank your sales and service/delivery staff enough."

Rohan, St Lucia

Working with Empire has been amazing. The ease of our project has been wonderful. Right from the very beginning in the planning stages, to the delivery of the furniture, the unpacking and putting together. The guys have been amazing and I really appreciate their support."

Yvette Bacic, Newman Catholic College

My dealings with Empire Furniture for the large order we place has been very positive and stress free. The quoting process with Tom was very easy as I just mentioned what I wanted and he sourced the right furniture and provided all relevant information. The quote was very easy to understand and I appreciated that pictures of the furniture was alongside the item description so I could see exactly what I had ordered."

J.N., Coorparoo Secondary College

Friendly and prompt service from sales and installation staff."

Heidi, Eight Mile Plains

The customer service we received on the first day visit was great. Very informative with keeping us up to date with dates and times of delivery and installation. Thank-you to Lesley Love once again."

Brian, Gold Coast

Staff were extremely helpful. Easy and efficient service."

Samantha, Chermside

Tom Doros has been amazing to deal with, he has made the transition from our old site to new site easy and had delivered all items in the time frame first given."

Jeannie, Richlands

Claire Watt was my contact with Empire. Coming from a small school in Marburg, the original delivery pricing was way out of our budget at $315 (like, waaaay out), but Claire went out of her way to make sure we had our items delivered within a reasonable cost. Thank you Claire for all your help and support. I love my new furniture."

Lynelle, Marburg

Another great experience with Empire Furniture, great communication and a friendly and helpful delivery team – thank you."

Linda, Yerongpilly

Maraea was fantastic to deal with, came out to school to measure up and gave us ideas. Prompt delivery and installation. thank you :)"

Petrina, Burpengary

Just a little bit of feedback on your delivery drivers – the last few times they've been here, they've been fantastic! They are so obliging and more than happy to deliver all the furniture directly to the classrooms (up stairwells etc) for us which is awesome!! It is very much appreciated when we get nice, happy people willing to do their jobs with a smile on their face – not always the way unfortunately!"

Melanie, Mooloolaba State School

Many thanks for organising the above furniture order. The classroom looks fabulous and all the different colours work really well in the room. Can I also make mention that your delivery driver and helper were so pleasant and accommodating. It was a very welcome change to have such pleasant men delivering to the school."

Geebung Special School, Brisbane

Fantastic sales team extremely professional even hand delivered products and brochures from branch manager which was fantastic customer service. Gentlemen who delivered the tables was extremely helpful and friendly who took them to the location in school. Fantastic customer service all round and prompt delivery."

Veronica, Oran Park

The School has been impressed with the quality of the products and the range available"

Grant, Wyong

Thank You tables and chairs look nice and elegant. Everyone in school loves them."

Yasmeen, Hoxton Park

Dealing with Emma and all the staff at Empire was a great experience. The order was simple and straightforward, the customer service was exemplary and the delivery and unpacking of the chairs for the library was quick and efficient. Thank you, Empire!"

Leanne, Annerley

We have purchased a number of items this year and will be continuing with the refurb of our school next year. Daniel supporting us has been fantastic."

Melissa, Airds
Create Modern Learning Environments With Empire Office Furniture
As the educational landscape changes and learning environments evolve, it's vital that schools maintain innovative spaces to help their students grow. As research and technology allow us to better enhance the learning environment, it is not just how we teach, but the setting itself which can have a decisive impact on engagement, development and learning outcomes.
Empire Office Furniture provides flexible fitout solutions to schools across Brisbane, Sydney, regional Queensland and beyond. Our educational office furniture, such as innovative student desks, storage solutions and classroom chairs, can be customised to suit your classroom. If you want to make the learning process more fun and more engaging, it pays to invest in the right furniture.
Storage units are often an overlooked part of educational fitouts, yet they can transform a cluttered space into an adaptable, spacious learning environment. Empire's storage options, like shelves, trolleys and bookcases, not only provide physical storage for teachers, but enhance the learning experience of students through quality interior design. Our team of educational fitout experts can help your school or institution make better use of the space they have, providing more room for educators to do what they do best.
More than providing comfortable hospitality, furniture design and layout in schools can enhance focus while also helping students feel welcome in the educational environment. If you wish to support growth and confidence in your students, a quality fitout can go a long way. Speak to the friendly team at Empire Office Furniture today to discover our range of flexible learning furniture today!
Schools we've created spaces for: