Taking care of business
Corporate fitouts are a juggle of costs and logistics, with the ultimate goal of creating thriving workplaces. Strike the perfect balance with Empire Office Furniture's unflappable professionalism, big capabilities and value.
Our furniture fitout experts, designers and project managers shape smart workplaces that are attuned to your needs. We bring thoughtful planning, on-trend styles and warranty-backed quality – all on time and on budget. Our in-house delivery and installation specialists round out a total service to simplify even the most daunting commercial project.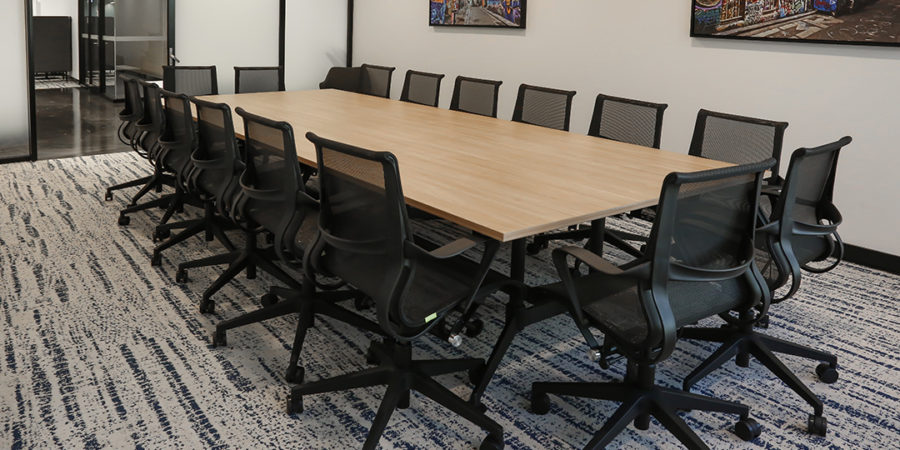 Our projects
From multi-floor, top-ASX companies to high-calibre meeting rooms.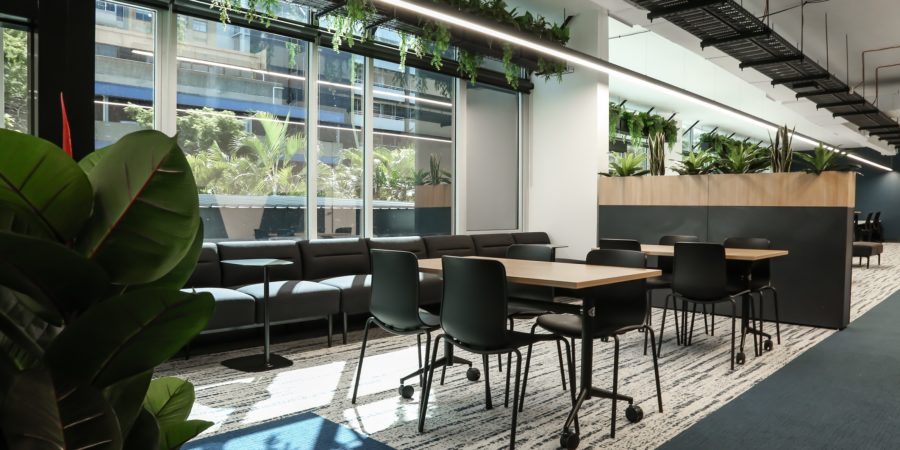 Space planning
Specialist floorplans to optimise and future-proof your office footprint.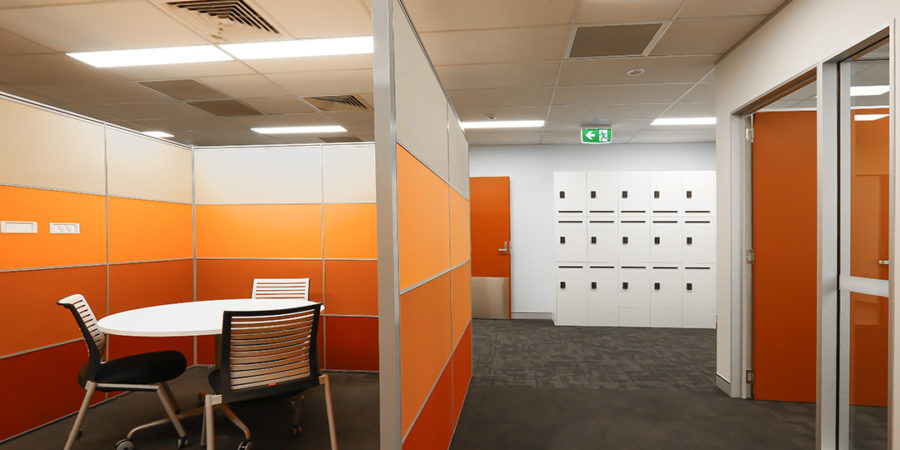 Need something different?
Choose from our leading range of customised sizes, finishes and designs.
Latest corporate office furniture collections
Flexibility, ergonomics and cohesive flair: discover our latest releases.
The experience was great from my first enquiry to the delivery. Everyone was so helpful and the items were delivered promptly with no fuss. Would definitely use Empire Furniture again."

Beverly, Hornsby

From phone call of enquiry Adam came straight out same day, measured up and sent a quote the same day. Guys who did the install were friendly and tidy and the whole experience was great. Thanks to Adam and the team."

Michalle, Maroochydore

We are returning customers, and were impressed with the service and range we were offered. The sales person we dealt with was helpful and responsive. We'll buy from Empire again!"

Phil, Palm Beach

The branch manager provided exceptional service and listened to what we needed for our office."

Olivia, Kenmore

We have been using your office furniture since we moved to this new office in early 2018 and we are very happy with your service. Thank you!"

Jenny, Sydney

Michael f has been a wonderful help with pricing, Enquiries about furniture and delivery range periods. He calls back promptly and replies to emails promptly . Coming to the sales room at Lidcombe is also very helpful is making decisions and looking for new ideas."

Roslyn, Earlwood

Goods were delivered as ordered on time. Installers came during an all staff meeting and worked with us to keep noise to a minimum – THANK YOU Fantastic to have a supplier who doesn't over promise and under deliver, which appears to be the norm."

Rina, Springfield

Fantastic purchase experience – great customer service in communicating delivery timeframes and scheduling delivery and a very efficient delivery itself – not to mention, a fantastic product also! I will certainly be shopping here again!"

Adam, Birkdale

Empire are easy to do business with. Quality product and quick service."

John, Beverly Hills

Just wanted to touch base to thankyou for all your help and continued communication while we were sorting our reception. We are really happy with the end product and service we have received – Thankyou"

Shae, Townsville

I received very attentive service and was provided with a thorough solution for our business requirements. The staff were great and a pleasure doing business."

Tanya, Virginia

A big thanks to Miriam from Rocky please? Miriam made the outfit for our new office branch so less stressful and did all she could do to assist. I would rate Miriam's sales assistance as a 10. We have already been back twice to purchase from Empire Rockhampton and intend to purchase more items as our new recruited staff come on board."

Debra, Berserker

Michael Farmakis was fantastic. He patiently showed different options and helped me choose what suited our office. Bradley Allard organised the delivery well. The delivery staff were great as well."

Arun, Homebush West

Michael Farmakis is a great asset to your company, he provided me with excellent customer service and was extremely helpful with deciding what furniture to buy for my office, he was very friendly, excellent communication, great to deal with empire furniture."

Syed, Lidcombe

Tom Doros was very helpful with creative ideas & always approached our office fitout with great energy & enthusiasm. Thank you!"

Tony, Algester

Lauren was awesome to deal with. Made the whole process really easy. The two people that came to install were so lovely and had it completed quickly. Very happy with service from beginning to end."

Danielle, Toowong

The dream team at Lidcombe are just that! So easy to work with and professional. I wont go anywhere else for my office fitout requirements – nationwide."

Susan, Mascot

The customer service was great, very helpful. This will be our first choice before we shop elsewhere."

Peter, Penrith

Great pre-work and customer service by Brett, Doug and the 2 young lads that completed the office furniture fit-out. Thanks team, appreciate your efforts : )"

Iain, Townsville

The service both in store and post has been fantastic."

Colleen, Eagle Farm

We really appreciated the quick responses to our inquiries and the positive way you met our needs."

Geoff, Sunnybank Hills

Online the website was easy to use. In store the staff at Woolloongabba were helpful and friendly. Delivery guys were great and keep in good contact. All in all happy with the entire experience."

Mark, West End

Chose Empire for quality, good price, warranty assurance, convenience"

Greg, Bracken Ridge

Empire has fitted out our office completely over the years. We have had experiences with the old outlet store, the new outlet store, the Woolloongabba store and Virginia over the past 11 years and you are our go-to team for sturdy, functional, reasonably prices office furniture that lasts."

Angela, Banyo

Great customer service from knowledgeable staff."

Vivian, New Farm

As a long time customer with Empire, I have always received both a personal and friendly, but professional service and consideration."

Ole, Mackay

Empire produce/provide high quality products at a good price. Their customer service is great."

Sharlene, Brisbane

The sales people were brilliant and the same goes for the delivery people, happy, friendly and couldn't do enough for you, I would highly recommend Empire to anyone."

John, Parkridge
Finding the Perfect Corporate Business Furniture to Enhance Your Commercial Space
For corporate offices, selecting the right office furniture is essential for creating a professional atmosphere that promotes productivity. Empire Office Furniture offers an extensive selection of corporate office furniture for businesses of all sizes in Australia.
Office furniture plays an important role in creating a productive and comfortable work environment. The furniture you choose can help increase efficiency, reduce stress levels, and encourage a pleasant workspace. With Empire Office Furniture's great range of cost effective and quality products, our dedicated team can help you find the ideal corporate furniture solution for your commercial office.
Outfitting Your Corporate Office with Empire Office Furniture
When it comes to furnishing a corporate office, there are a lot of factors to consider. You want to create a comfortable space for your employees with decor that also looks professional and gives the right impression to visitors. Empire Office Furniture has everything you need to make your commercial office look its best. Let's investigate some of the options we have on offer.
Our comprehensive range of quality furniture solutions
Empire Office Furniture offers complete furniture solutions for all commercial businesses, as well as individual pieces if you prefer. Across our different collections, we offer everything from office desks and chairs to filing cabinets and bookcases. They are available in a variety of styles and materials so you can find the perfect combination for your office space. In addition, each piece is designed to be ergonomic so your employees can work comfortably all day long.
Reception Desks
If you have visitors coming into your office, it's important to give them the right first impression. Empire Office Furniture has several models of reception desk that feature beautiful finishes and a wide variety of styles. What's more, our desks come in sizes ranging from small reception counters up to full-size desks.
Executive Chairs
For those who need extra comfort while working, an executive office chair from Empire Office Furniture may be just what you're looking for. These chairs feature thick padding and many have adjustable arms so they can be customised to fit each user. They also come in various designs and materials so you can find one that matches the aesthetic of your office perfectly.
No matter what type of commercial furniture you're looking for, Empire Office Furniture has something for everyone! With our wide selection of stylish and functional furniture options, we have everything to make your corporate office look great, while keeping your employees comfortable throughout the day. To find out more, visit one of our showrooms to see all we have to offer!
Why Choose Empire Office Furniture?
At Empire Office Furniture, we've been providing quality office furniture to customers across Australia since 1982. Our collection includes everything from executive desks and boardroom tables to reception chairs and office accessories. All of our pieces are designed with both comfort and style in mind, allowing you to create a professional look without sacrificing function. Whether you're looking for traditional or contemporary designs, Empire Office Furniture has something for everyone.
Empire Office Furniture's corporate range includes high quality workstations, ergonomic office chairs, versatile storage solutions, and more. Our range allows you to create a workspace that reflects your brand identity while still providing your staff with the best possible work environment. We also offer custom options so you can create exactly what you need to fit your space perfectly.
One of the most popular items in our collection is the Pedro Back Mesh Task Office Chair which provides superior comfort and support with its breathable mesh backrest and adjustable support system. This chair is available in multiple colours so it can be customised to fit into any corporate workspace design scheme without compromising on functionality or comfort. It also comes with several adjustable features including height adjustment, tilt tension control, seat depth adjustment and more – giving users complete control over their seating experience.
At Empire Office Furniture, we understand how important it is to have the right office furniture for your business needs. Our extensive range of high quality corporate office furniture will help ensure that your workplace environment is comfortable yet professional at all times. With our custom options and adjustable features on select chairs, we make sure that you get exactly what you need for maximum efficiency and satisfaction in the workplace! Visit us today to explore all of our corporate furniture options!